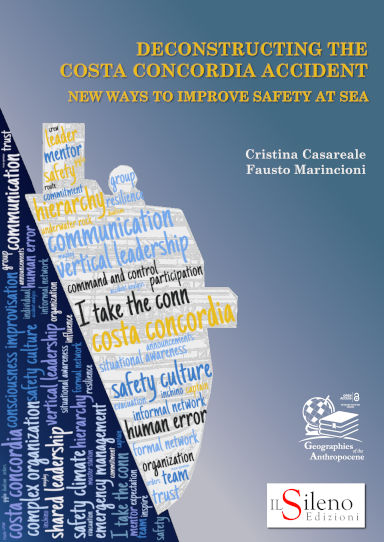 Cristina Casareale
Fausto Marincioni
DECONSTRUCTING THE
COSTA CONCORDIA ACCIDENT
New ways to improve
safety at sea
ISBN 979-12-80064-01-1
Year: 2020;
Pages: 192;
Language: English;
Format: e-book;
Publication: May 2020
---
Description
Accidents have been part of the maritime industry since its beginning. Early attempts to reduce accidents were engineering in nature, even though since the early 1990s the focus has shifted progressively on the role of human behavior and how that behavior factors into casualties. This research approaches the human factor in maritime accidents from multiple perspectives considering interactions among individual, organizational and regulatory levels, to propose eventually a new leadership model for maritime emergency management. This volume is divided in three sections focusing on: i) the multilevel interactions that lead to the Costa Concordia accident and affected the unfolding of the emergency; ii) the rupture of the communication flows consequent to the failure of the chain of command, iii) weaknesses and strengths of current leadership and communication procedures. The proposed alternative leadership model, corroborated also through a focus group discussion organized at the Cyprus Institute of Marketing, is a combination of the current command and control vertical structure with a more horizontal leadership in which responsibilities, during a maritime emergency, are shared between the captain and other top officers.
---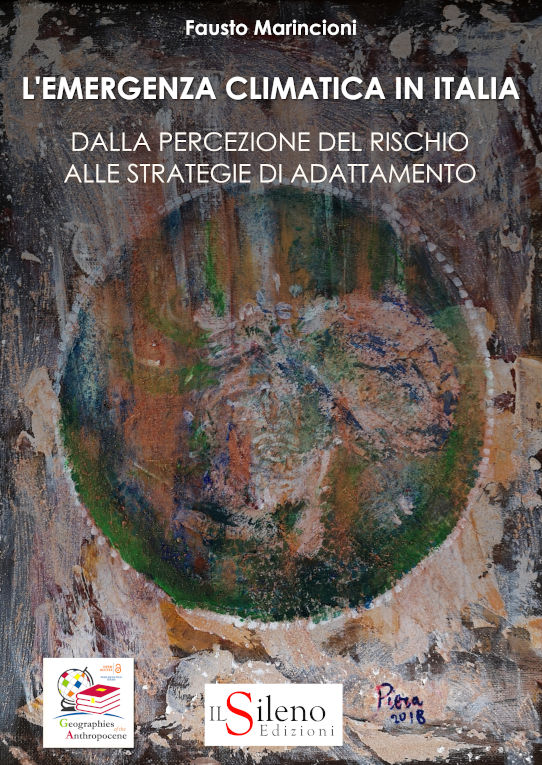 Fausto Marincioni
L'EMERGENZA CLIMATICA IN ITALIA
Dalla percezione del rischio alle strategie di adattamento
ISBN 978-88-94327-57-1
Year: 2020;
Pages: 198;
Language: Italian;
Format: e-book;
Publication: February 2020
---
Description
The changes in the Earth's climate observed in recent decades have increased the frequency and intensity of certain natural hazards, exposing an increasing number of people to serious risks. To be effective, prevention and mitigation measures, in addition to the control and containment of these hazards, must include organizational and functional aspects of communities at risk. There is no doubt that adaptation is the key word for the correct balance between humans and their environment. This essay discusses the results of a research project about risk perception of local communities in Italy involved in the European project "Preventing flooding RIsks by Making resilient communitiES" (www.lifeprimes.eu).
Particular attention was paid to the perception of climate hazards and adaptation processes of such communities, highlighting similarities and differences related to geographical location. Results show a significant improvement in flood resilience for those communities involved in public meetings, exercises and other participatory processes. The study constitutes a strong theoretical basis from which to extend the analysis to other territories, providing the elements for a better management of climate risk in Italy.
---