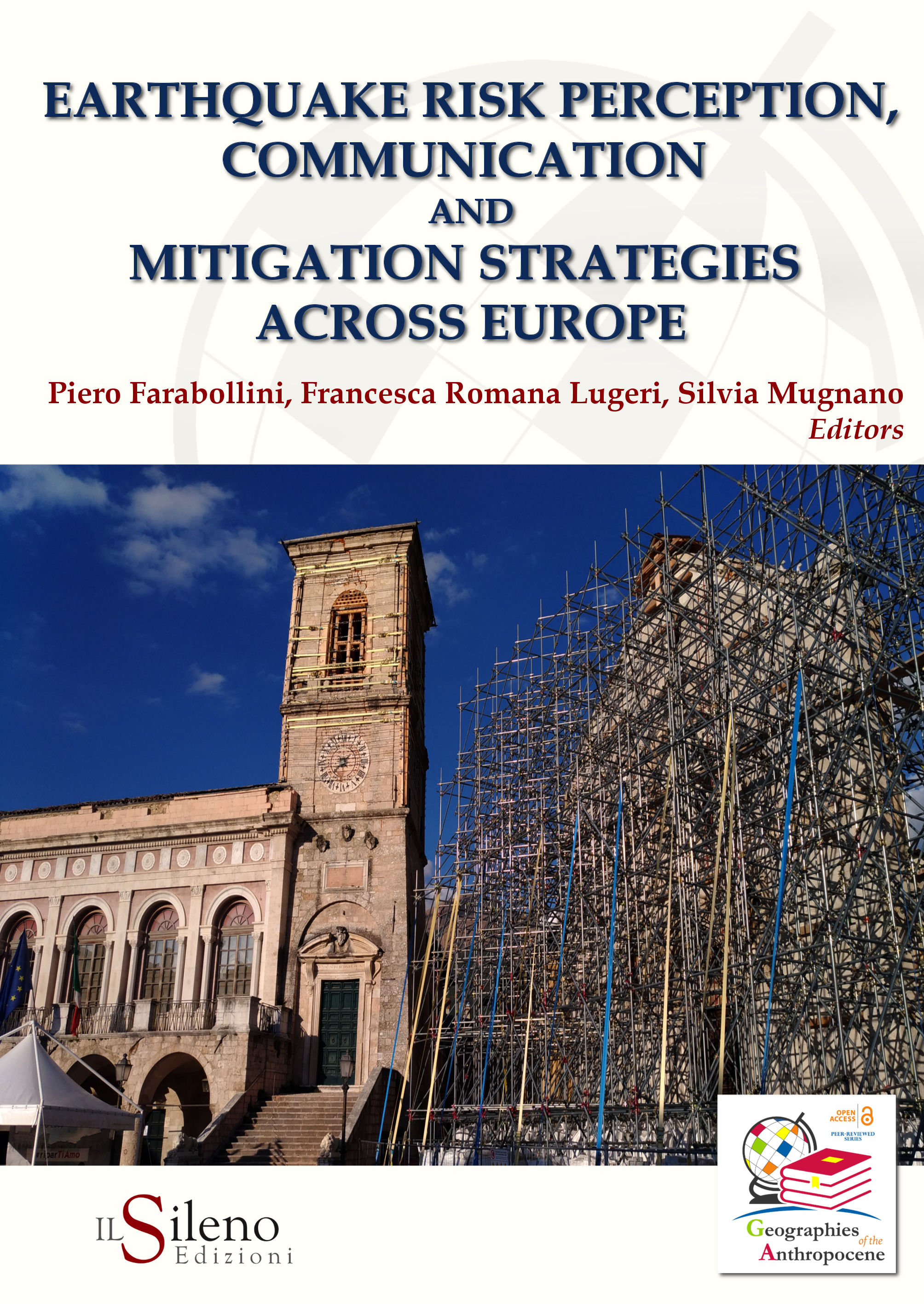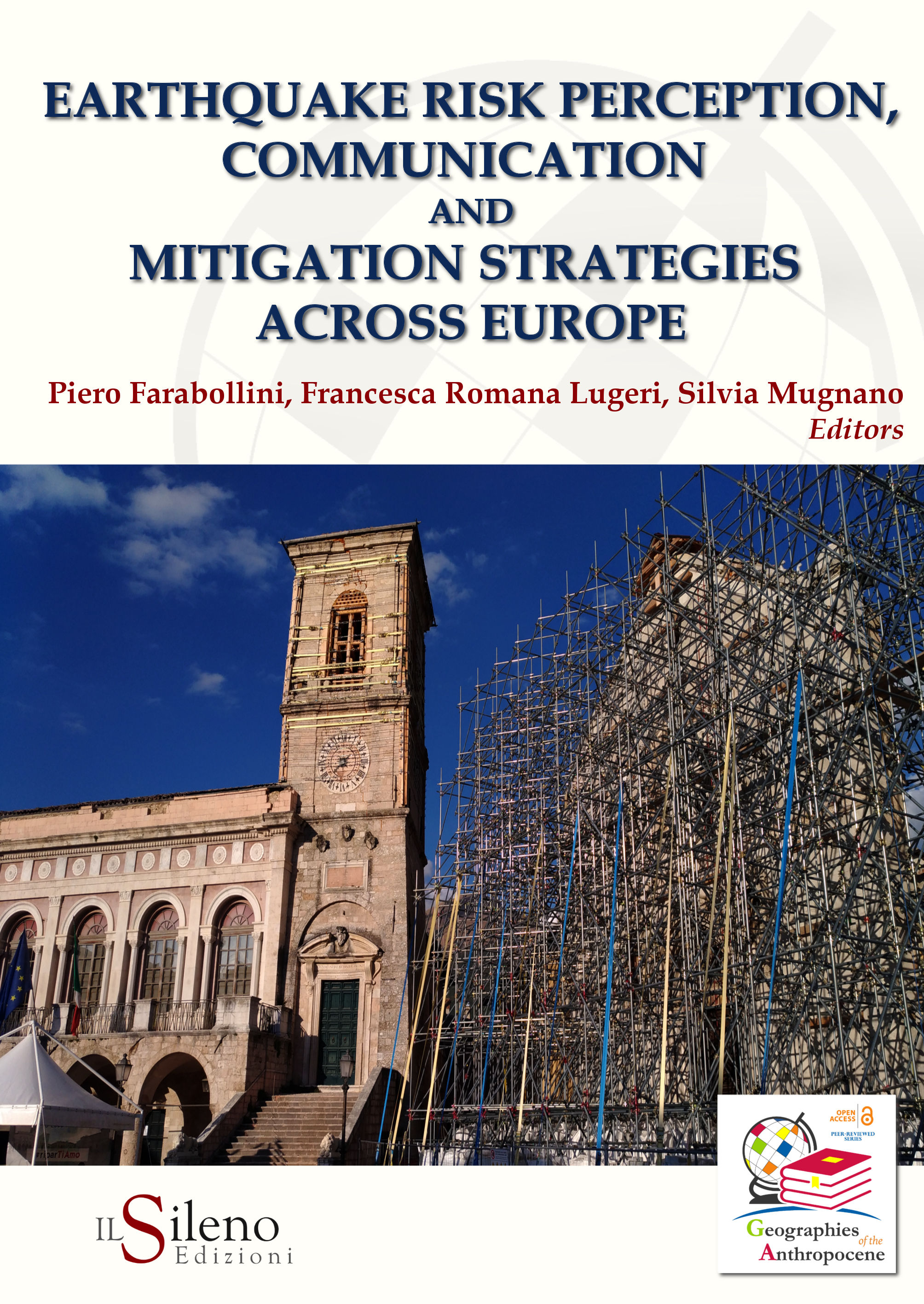 Piero Farabollini
Francesca Romana Lugeri
Silvia Mugnano
(Eds.)
EARTHQUAKE RISK PERCEPTION, COMMUNICATION AND
MITIGATION STRATEGIES ACROSS EUROPE
ISBN 978-88-943275-6-4
Year: 2019
Pages: 310
Language: English
Format: e-book
Vol. 2, No. 2, December 2019
---
Description
Increasingly, socio-natural risks and disasters represent the result of an unsustainable interaction between human beings and environment. The current scientific debate has generally agreed on the idea that the impact of natural hazards needs to take into account the social vulnerabilities and exposures to risk of the affected population. The most recent earthquakes have unequivocally shown the complexity of the phenomena and their multi-scale dynamics. Indeed, the territory is the combination of natural, social and cultural environment and only by exploring its anatomy and physiology, it will be possible to manage and protect it in the best way.
This volume collects a quite wider range of national and international case studies, which investigate how socio-natural risks are perceived and communicated and which strategies the different communities are implementing to mitigate the seismic risk. This publication has been possible thanks to a fruitful discussion that some scholars had at the 36th General Assembly of the European Seismological Commission held in Malta from 2 to 7 September 2018.
---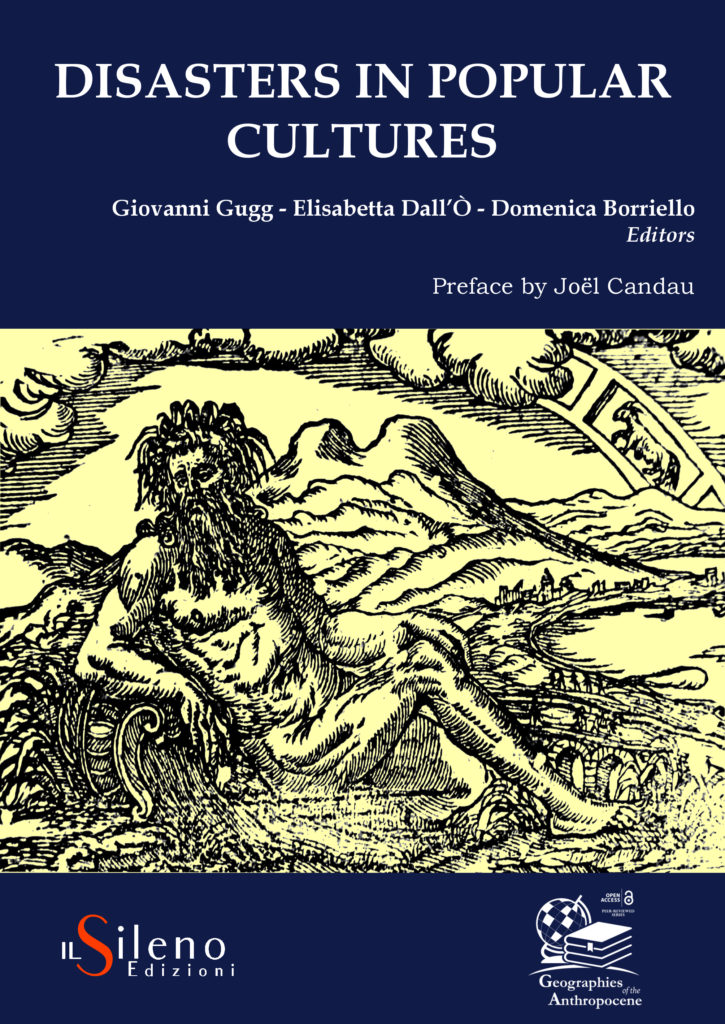 Giovanni Gugg
Elisabetta Dall'Ò
Domenica Borriello
(Eds.)
DISASTERS IN POPULAR CULTURES
ISBN 978-88-943275-3-3

Year: 2019
Pages: 253
Languages: English, French, Italian
Format: e-book
Vol. 2, No. 1, April 2019
---

Description
Generations pass on to each other a specific selection of memories, which is a "memory of the lived experience". Through that narrative, the story of the present is measured day by day with forms of existential precariousness, in a vision of risk which is conceived as a perennial societal state. By investigating popular and oral literature, focus on narratives related to risk and disasters, as described in the social imaginary, from the most remote eras to the most stringent current affairs, this book is a precious element for a comprehensive reconstruction of cultural resources have allowed to face and manage material and spiritual concerns and problems arising from disasters.
---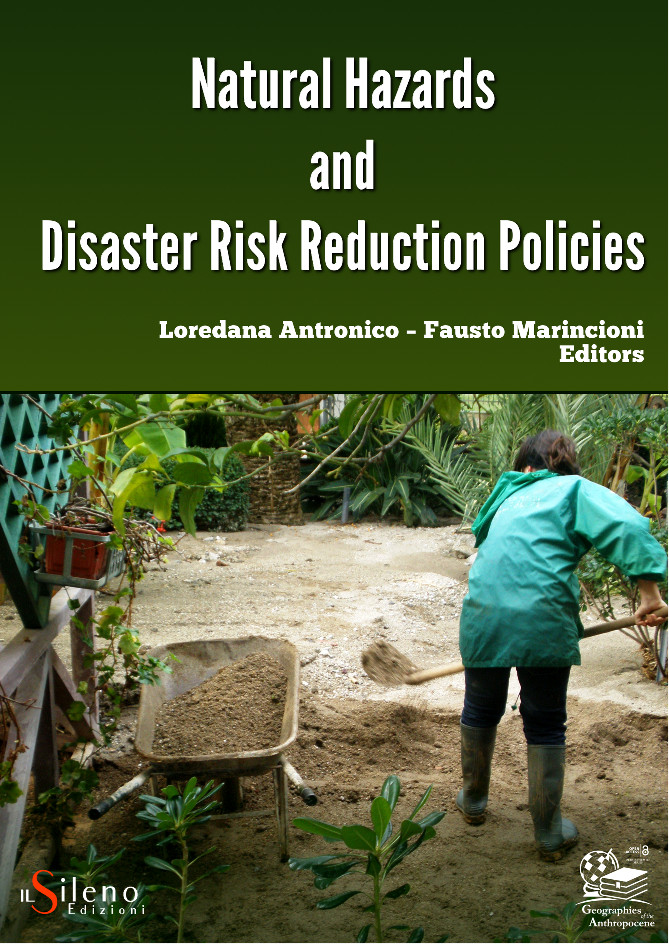 Loredana Antronico
Fausto Marincioni
(Eds.)

NATURAL HAZARDS
AND DISASTER RISK REDUCTION POLICIES
ISBN 978-88-943275-2-6

Year: 2018
Pages: 287
Language: English
Format: e-book
Vol. 1, No. 2, December 2018
---
Description
Natural Hazards and Disaster Risk Reduction Policies collects 14 original essays, of authors from all around the World, exploring strategies and ability of local communities to adjust to natural hazard and disasters. The volume, fostering the current scientific debate on disaster ecology, muses about the need for Homo sapiens to define its rights and responsibilities in environmental dynamics, including extreme events and disasters. In the end, the reflections about how to deal with hazard, vulnerability and disasters, highlights the ethical nature of disaster risk reduction; control of nature or adaptation to its cycles?
---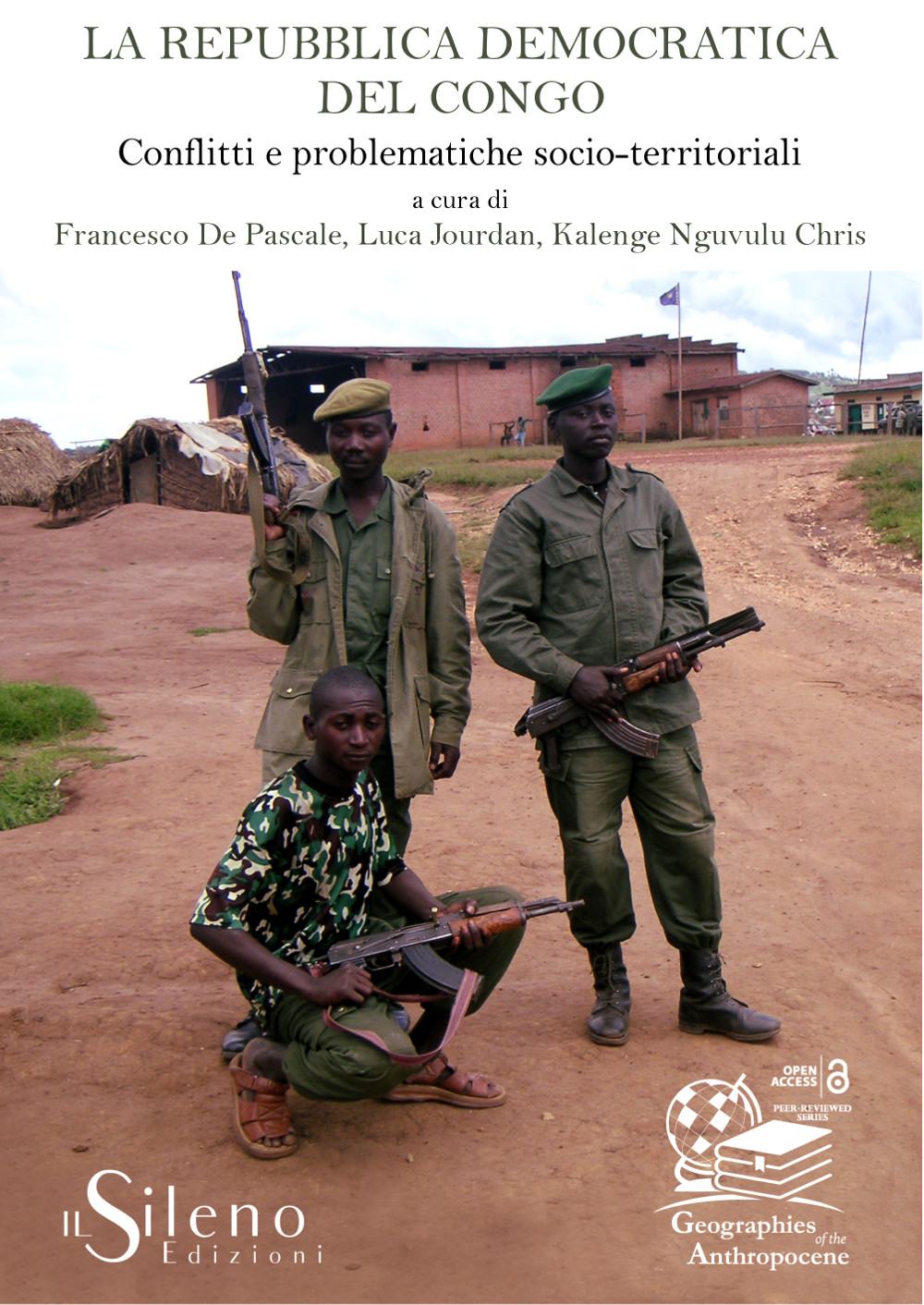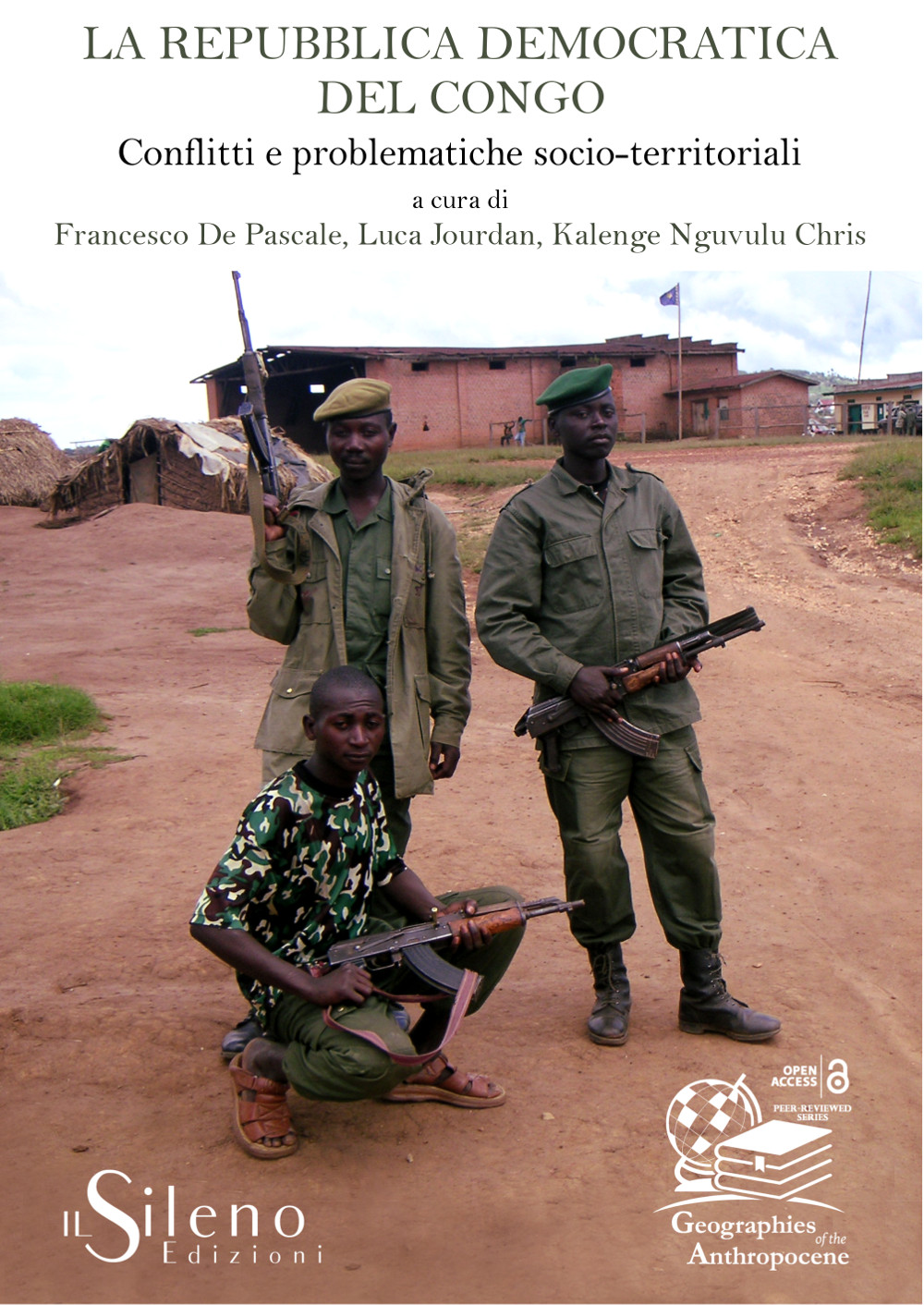 Francesco De Pascale
Luca Jourdan
Kalenge Nguvulu Chris
(Eds.)
LA REPUBBLICA DEMOCRATICA DEL CONGO:
Conflitti e problematiche socio-territoriali
ISBN 978-88-943275-0-2
Year: 2018
Pages: 221
Language: Italian
Format: e-book
Vol. 1, No. 1, March 2018


---
Description
Since 1996, the Democratic Republic of Congo has fallen into a war and political crisis that is still ongoing. Its mineral resources have fueled a predatory economy that has involved the neighboring countries, particularly Uganda and Rwanda. But Congo's problems have deeper roots: the current crisis is also the reverberation of a particularly violent colonial past that is still casting heavy shadows on the present. The war has caused millions of deaths and currently the country runs the risk of an authoritarian takeover. Starting from different disciplinary approaches, the authors of this book provide some key concepts to understand one of the most complex and violent crises in our contemporary world.