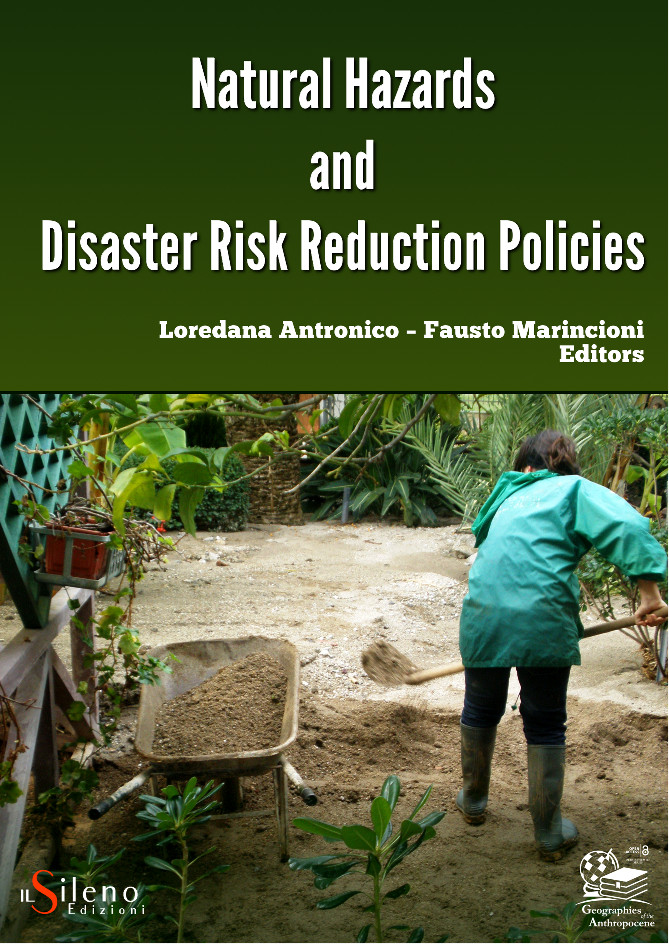 Loredana Antronico
Fausto Marincioni
(Eds.)

Natural Hazards and Disaster Risk
Reduction Policies
ISBN 978-88-943275-2-6

Year: 2018
Pages: 287
Language: English
Format: e-book
Vol. 1, No. 2, December 2018
---
Description
Natural Hazards and Disaster Risk Reduction Policies collects 14 original essays, of authors from all around the World, exploring strategies and ability of local communities to adjust to natural hazard and disasters. The volume, fostering the current scientific debate on disaster ecology, muses about the need for Homo sapiens to define its rights and responsibilities in environmental dynamics, including extreme events and disasters. In the end, the reflections about how to deal with hazard, vulnerability and disasters, highlights the ethical nature of disaster risk reduction; control of nature or adaptation to its cycles?
---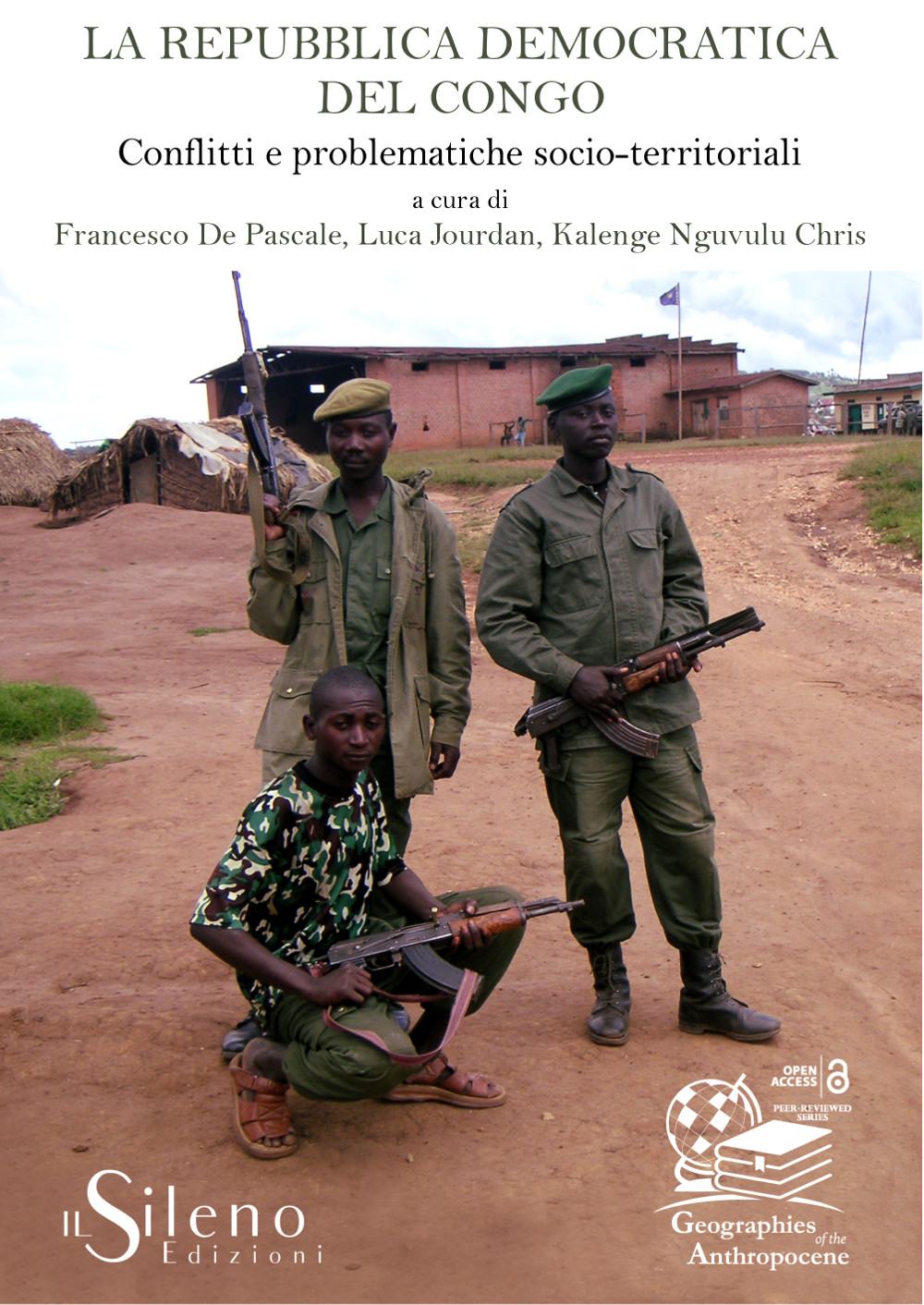 Francesco De Pascale
Luca Jourdan
Kalenge Nguvulu Chris
(Eds.)
LA REPUBBLICA DEMOCRATICA DEL CONGO:
Conflitti e problematiche socio-territoriali
ISBN 978-88-943275-0-2
Year: 2018
Pages: 221
Language: Italian
Format: e-book
Vol. 1, No. 1, March 2018


---
Description
Dal 1996 la Repubblica Democratica del Congo è precipitata in una guerra e in una crisi politica che ancora non conoscono fine. Le sue risorse minerarie hanno alimentato un'economia di predazione che ha coinvolto i paesi limitrofi, in particolare Uganda e Rwanda. Ma i problemi del Congo hanno radici ben più profonde: la crisi attuale è anche il riverbero di un passato coloniale particolarmente violento che getta ancora oggi pesanti ombre sul presente. La guerra ha causato milioni di morti e attualmente il Paese corre il rischio di una svolta politica autoritaria. A partire da approcci disciplinari diversi, gli autori di questo volume forniscono alcune chiavi di lettura per comprendere una delle crisi più complesse e violente del mondo contemporaneo. ​