Endgame
di La Redazione , 20/12/2013

Sezione: Gocce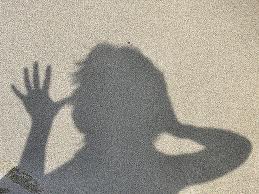 In un raptus di follia
Ho spento tutto, amnesia
Ma il nostro filo non si spezza
Come per Teseo, una salvezza.
Attendo alla finestra
Come si attende la neve
Ma è solo gelo quel che resta
La tua ombra non si vede.
Il sipario triste cade
Pochi "sempre", troppi "mai"
Sferri colpi come spade
E su di me non sbagli mai.
Non è odio, ma incoscienza
Astratta forma di presenza
Io lo credo, tu non sai
That kind of love never die.
Fonte dell'immagine: http://www.aristogatta.com/allombra-de-cipressi-e-dentro-lurne/