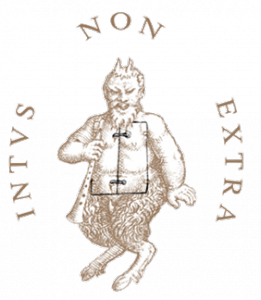 Rivista di studi umanistici, iscritta al Registro Stampa del Tribunale di Cosenza al n. 2/09 del 30 marzo 2009 - ISSN 2279-7157 - CINECA - Servizio Gestione Riviste - Codice Rivista: E215247
Copyright © 2019 Editore: Associazione Scientifico-Culturale "Il Sileno", via Pietro Bucci, Università della Calabria, 87036 - Rende (CS), C.F. 98064830783.
Original "Gonzo Daily" Theme
Abbonati al feed RSS 81 queries. 5,262 s.
Questo sito utilizza i cookie, anche di terze parti: cliccando su 'Chiudi', proseguendo nella navigazione, effettuando lo scroll della pagina o altro tipo di interazione col sito, acconsenti all'utilizzo dei cookie.
Privacy Overview
This website uses cookies to improve your experience while you navigate through the website. Out of these cookies, the cookies that are categorized as necessary are stored on your browser as they are as essential for the working of basic functionalities of the website. We also use third-party cookies that help us analyze and understand how you use this website. These cookies will be stored in your browser only with your consent. You also have the option to opt-out of these cookies. But opting out of some of these cookies may have an effect on your browsing experience.
This website uses cookies to improve your experience while you navigate through the website. Out of these cookies, the cookies that are categorized as necessary are stored on your browser as they are as essential for the working of basic functionalities of the website. We also use third-party cookies that help us analyze and understand how you use this website. These cookies will be stored in your browser only with your consent. You also have the option to opt-out of these cookies. But opting out of some of these cookies may have an effect on your browsing experience.
Necessary cookies are absolutely essential for the website to function properly. This category only includes cookies that ensures basic functionalities and security features of the website. These cookies do not store any personal information.
Any cookies that may not be particularly necessary for the website to function and is used specifically to collect user personal data via analytics, ads, other embedded contents are termed as non-necessary cookies. It is mandatory to procure user consent prior to running these cookies on your website.